Manchester's No.1 Environmentally Friendly Chauffeur Services
"A Chauffer Service That Doesn't Cost The Earth"
At Go Green Executive Travel our vision is to become the leading provider of sustainable luxury transportation in the market. We want to change the perception that luxury transportation must come at the cost of the environment.
We see a future where individuals and businesses can have access to top-notch transportation while also being mindful of their impact on the planet. We want to provide our clients exceptional service while minimizing their carbon footprint and promoting environmentally friendly transportation options through our plug-in hybrid and electric fleet.
We want to establish ourselves as the go-to company for anyone looking for reliable, sustainable, and luxurious transportation solutions.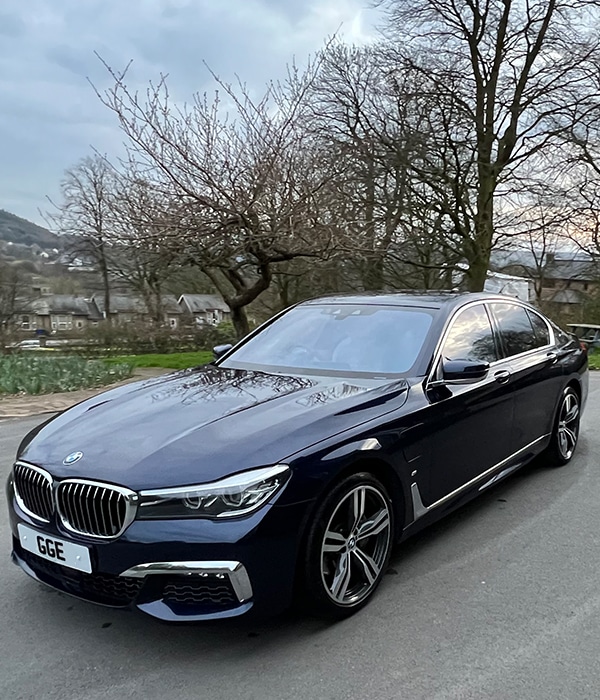 At Go Green Executive Travel, our mission is to provide sustainable luxury transportation for our clients. We believe that it is possible to enjoy comfortable and stylish travel without compromising the environment. This is why we offer executive travel options that are both eco-friendly and upscale, using BMW 740e M Sport Plug-in hybrid as our chauffeur vehicles.
Our team is dedicated to providing personalised service and meeting our client's needs, whether they're commuting to the airport or embarking on a long-distance business trip. We aim to be a long-term sustainable solution while providing first-class service and maintaining the highest quality of comfort for our clients.